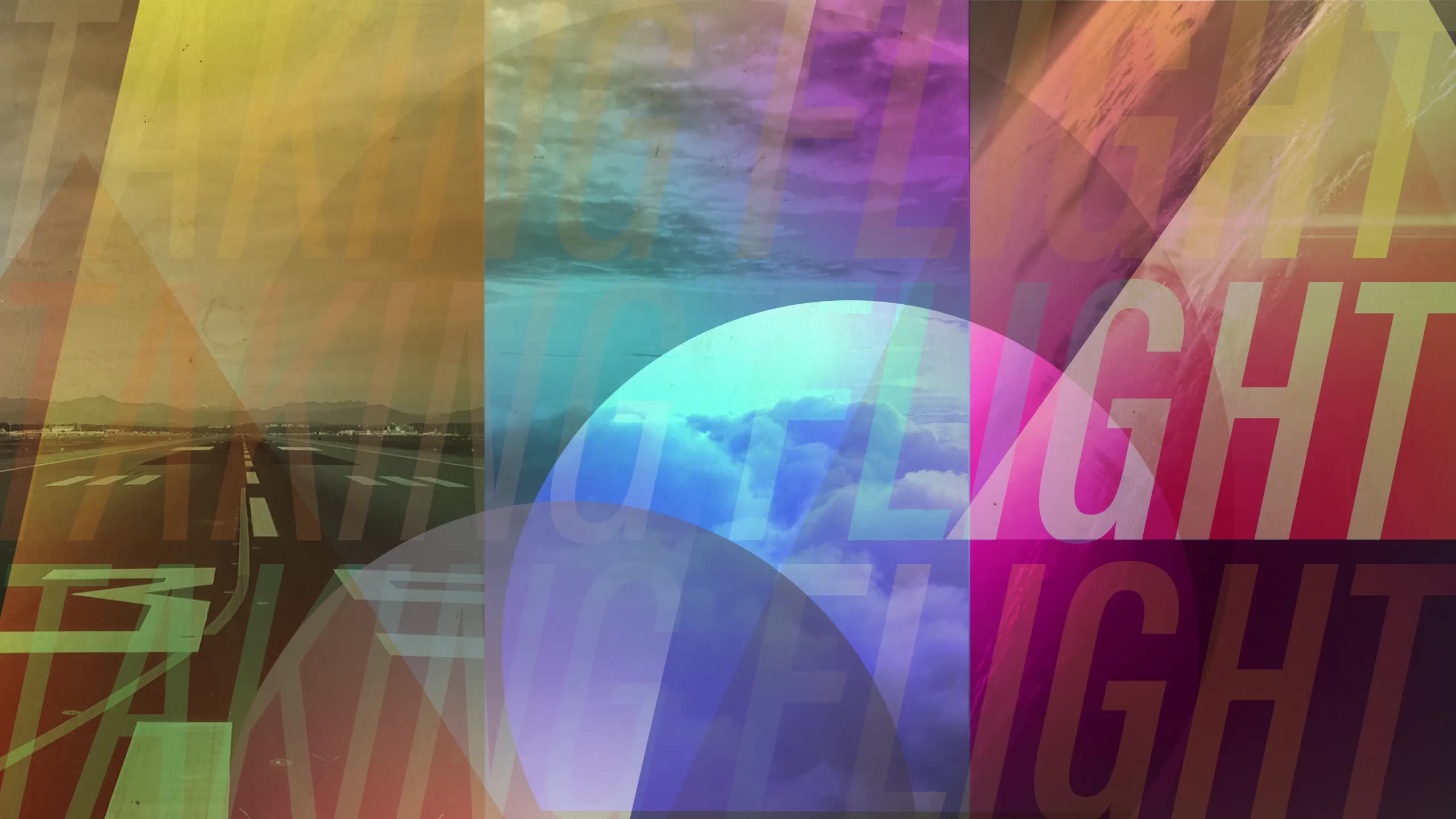 Boilermakers have big dreams that have taken them around the world for more than 150 years. For many, Purdue University has provided a launching pad for rewarding careers—and even volunteer service—in aviation and spaceflight. Here, we meet seven alumni who are making an impact as they take their passion for flying and discovery to new heights.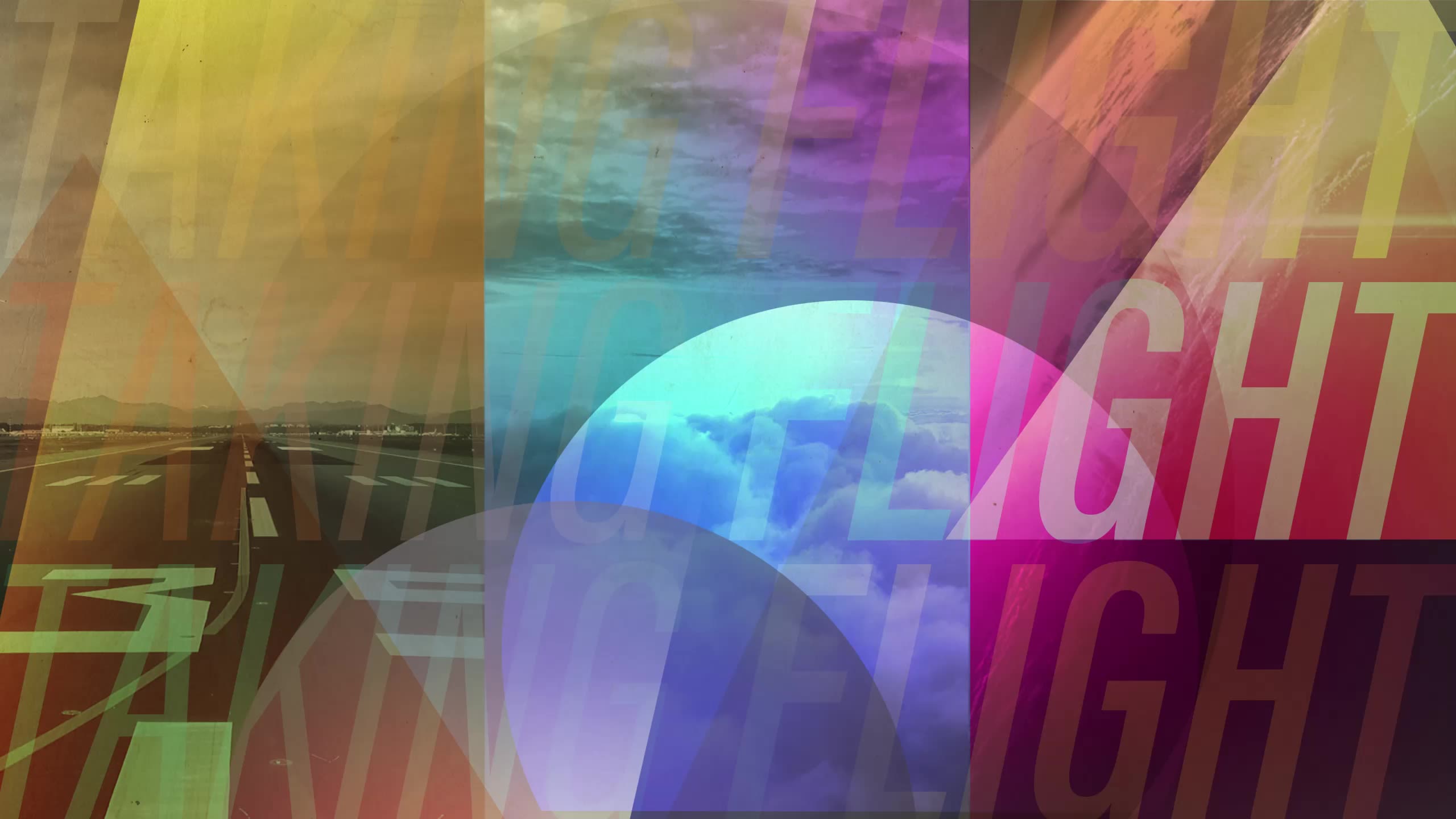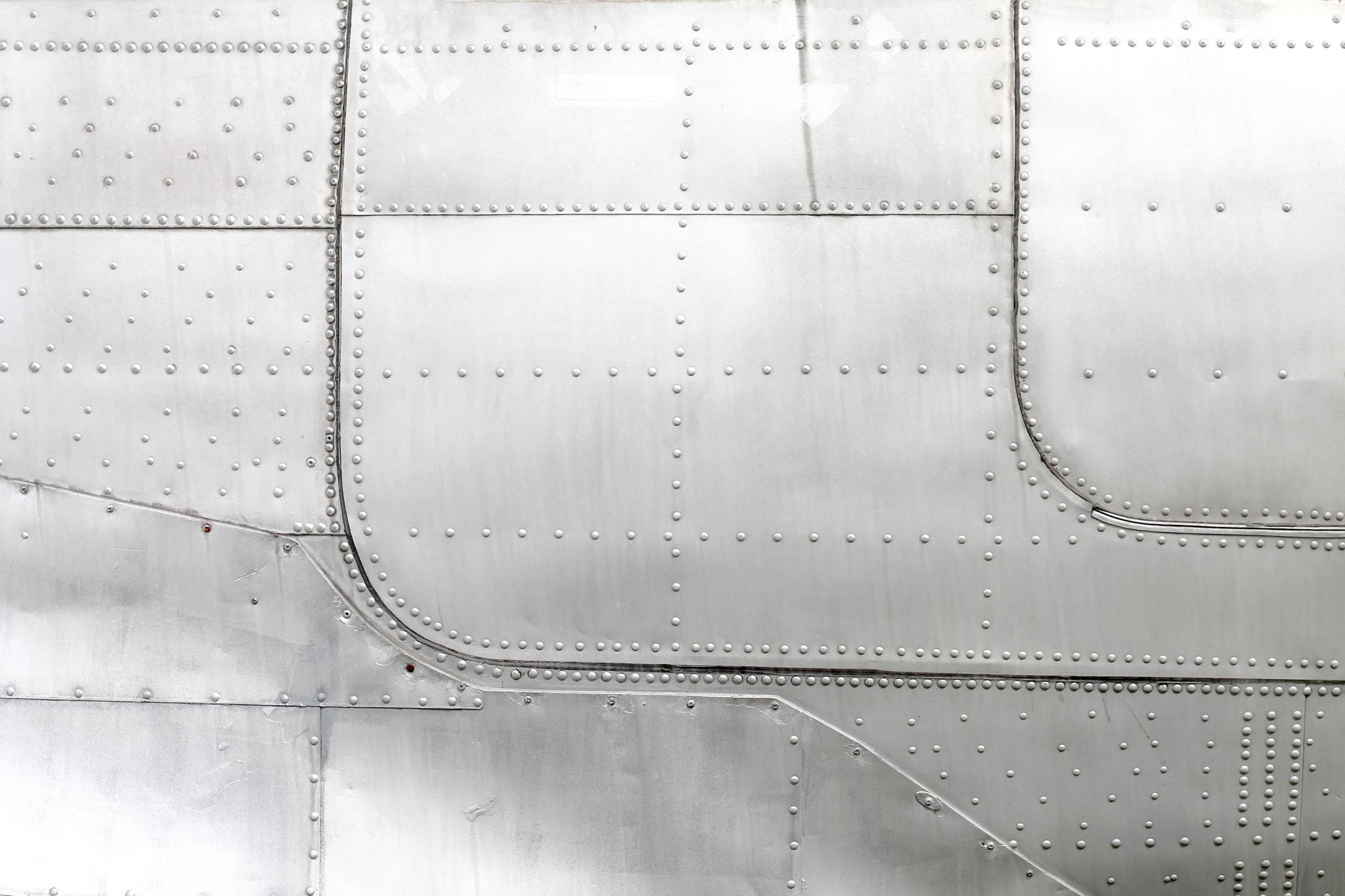 Growing up in Vietnam, Anh-Thu Nguyen (S'13, MS AAE'15) was fascinated by the airplanes that soared above her remote village. "I longed to have that experience of flying and controlling a plane, of feeling small and vulnerable yet at the same time so powerful," says the pilot and flight instructor.

Nguyen arrived in the United States at age 12, a move that ultimately brought her to Purdue to pursue studies in mathematics and aerospace engineering. "I learned the power of intellectual curiosity in college," she says. "I'm also thankful for the recreational classes I took, including wine tasting and salsa dancing. Purdue helped me become a well-rounded individual."

Hoping to encourage and engage aspiring women pilots and engineers, Nguyen founded the nonprofit Asian Women in Aerospace and Aviation in 2018. Through its outreach efforts, the organization provides discounted flight training and mentorship while shining a light on Asian women who are thriving in related careers.
"As an Asian woman, I faced many obstacles and challenges to get to where I am today, especially adapting to a new culture, language, and life in the United States. I wanted to give back and inspire the next generation."
In 2020, Nguyen opened Dragon Flight Training Academy at North Perry Airport in Pembroke Pines, Florida. Here, students learn how to fly in addition to developing skills in risk assessment and safety-oriented decision-making. "I love being a flight instructor because I'm able to share my knowledge while at the same time learning more about aviation myself," she says.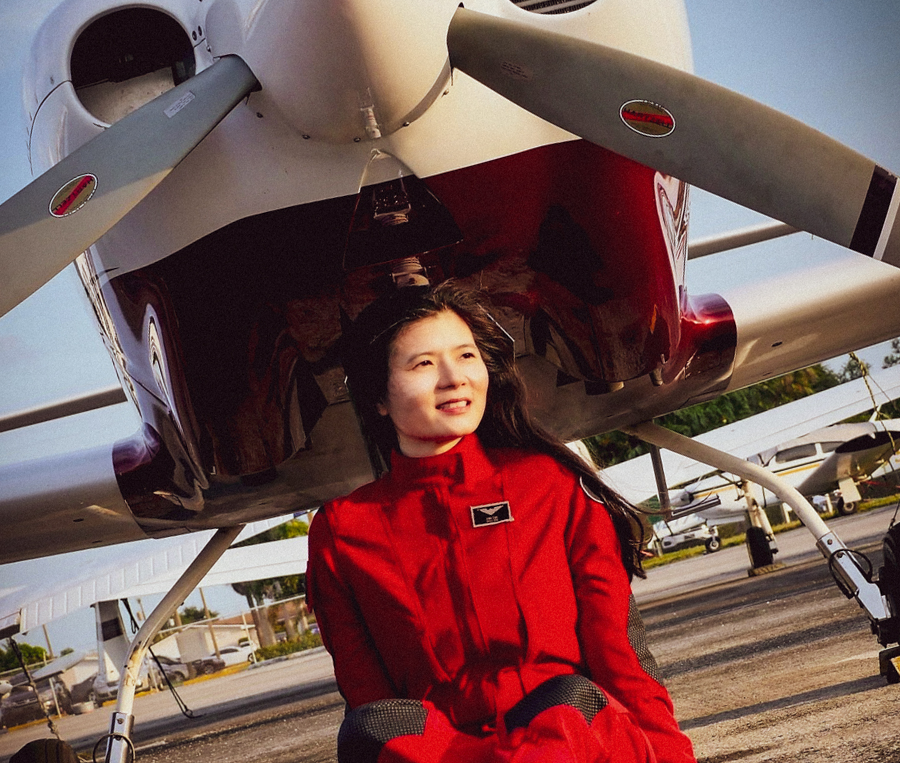 Nguyen is currently raising funds for a trip this fall when she will navigate the globe, a solo voyage that includes 25 stops around the world. In doing so, she will join an elite company of aviators who have accomplished this feat, including nine other women.
"Through this trip, I want to empower younger Asian woman pilots and engineers—and all women around the world—to pursue their dreams."
Follow Nguyen's adventures on Instagram @pilot_anh_thu
Photos courtesy of Anh-Thu Nguyen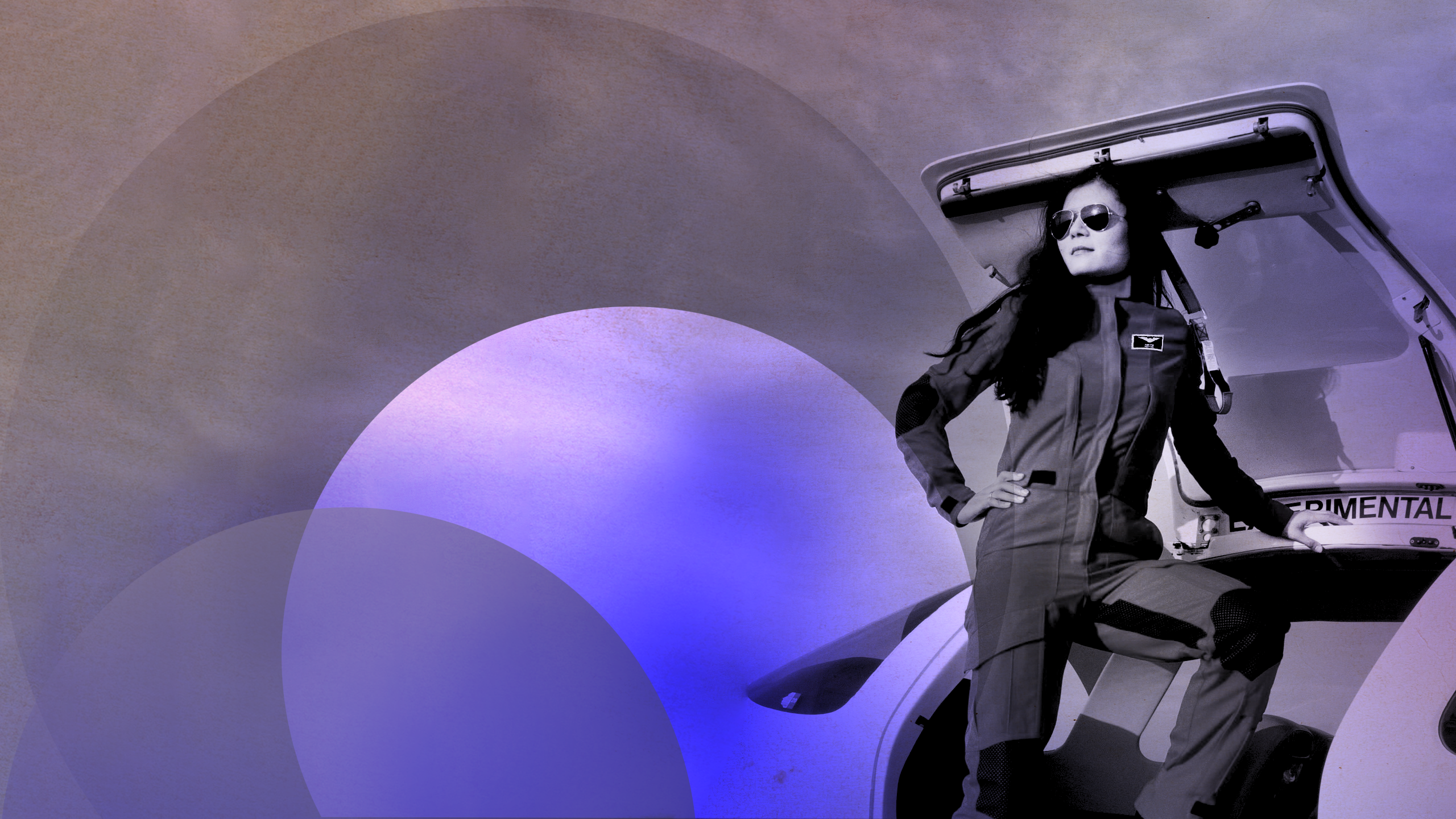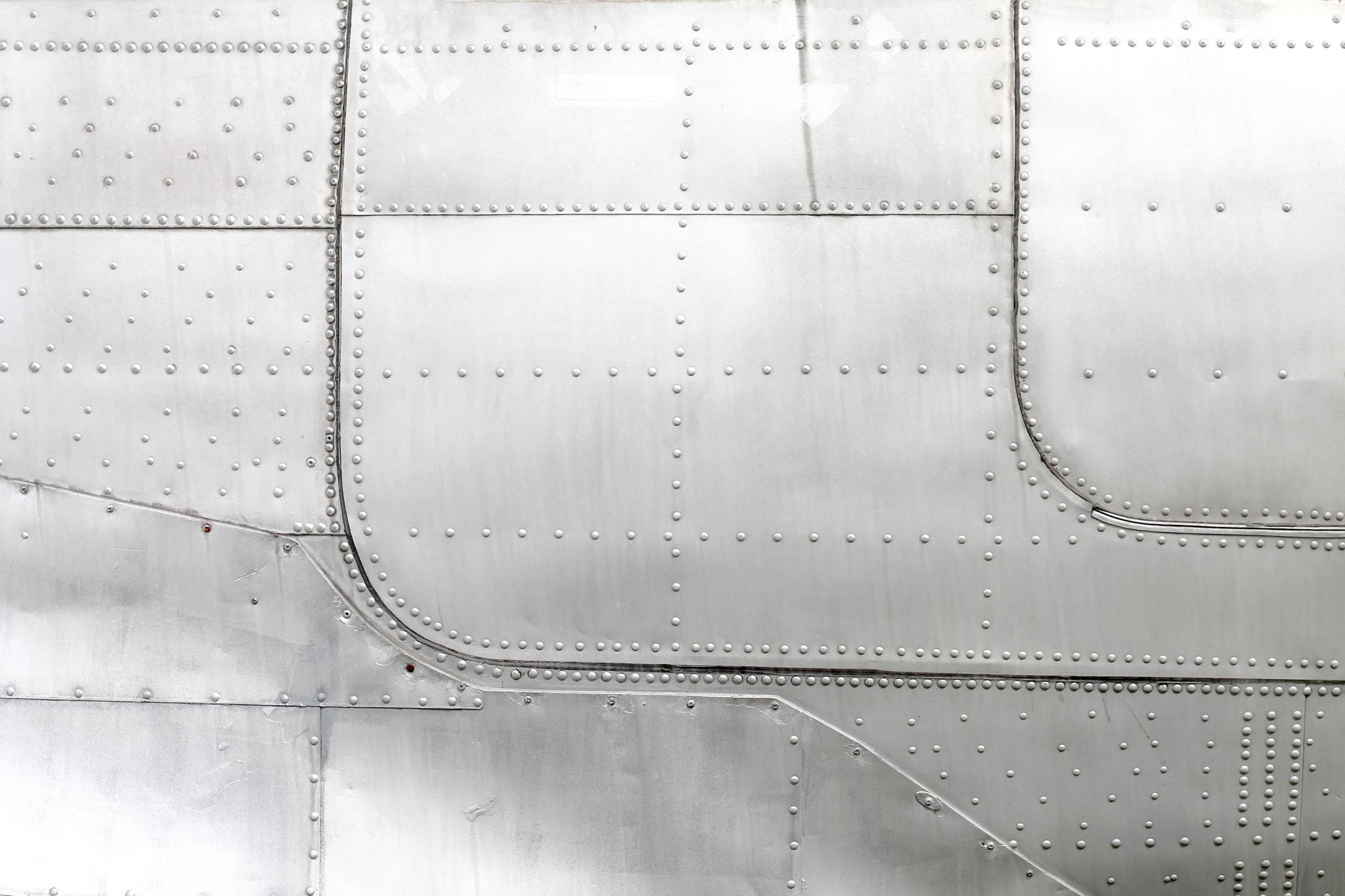 When he was growing up, actor and model Aaron O'Connell (HHS'08) dreamt of one day being able to hop in a plane and fly whenever he wanted. As a student at Purdue, he enjoyed watching planes take off and land at the university airport. Now a licensed pilot, he rescues at-risk animals as a volunteer with Pilots N Paws and commands his Cirrus SR22TN cross-country to visit family and friends in Indiana.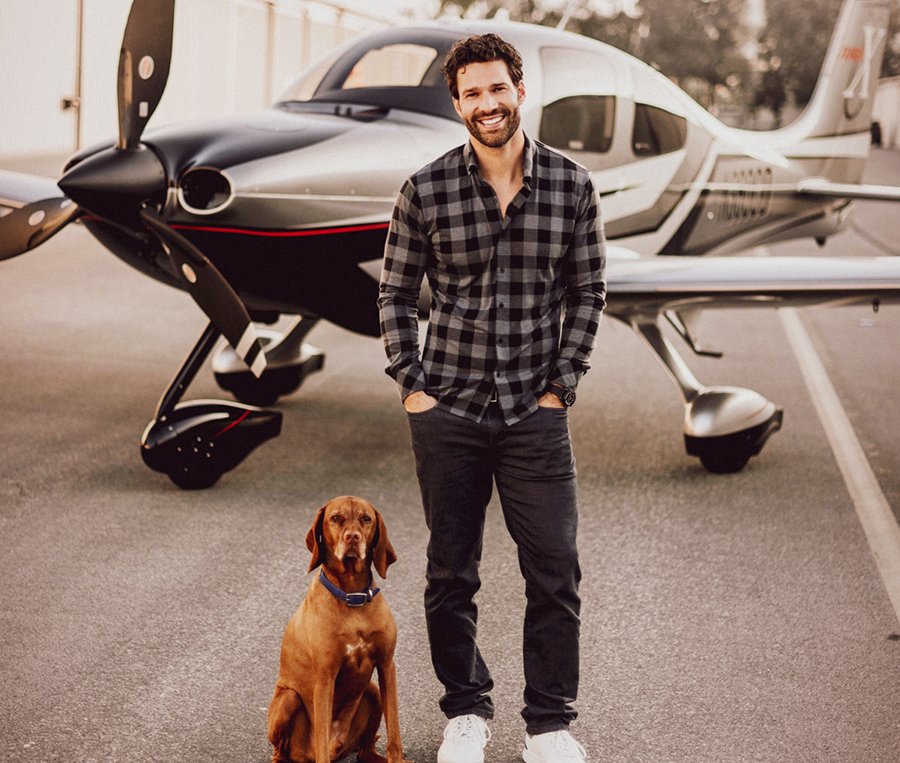 TV viewers may recognize O'Connell from the long-running series The Haves and the Have Nots, in addition to Hallmark Channel films and other starring roles.

"I was able to book some work that gave me the ability to save and obtain my pilot's license," says O'Connell, who resides in Los Angeles with his wife, Natalie, and son, Avery. "Flying in one of the world's busiest airspaces has not only been a fun experience, but from a training standpoint, it has prepared me to fly anywhere."

Over the past seven years, O'Connell has completed more than 40 missions with Pilots N Paws. Plane owners and pilots who volunteer with the nonprofit transport animals from kill to no-kill shelters, help them get adopted, and fly them to medical facilities when they require surgery or other essential care.

"The basic mission of Pilots N Paws is to transport animals to give them a chance at life. There's such a need for pilots to help these animals, especially in Los Angeles, which is such a densely populated area. So, I got myself a crate, put it in the back seat of my plane, and started doing some of these transports."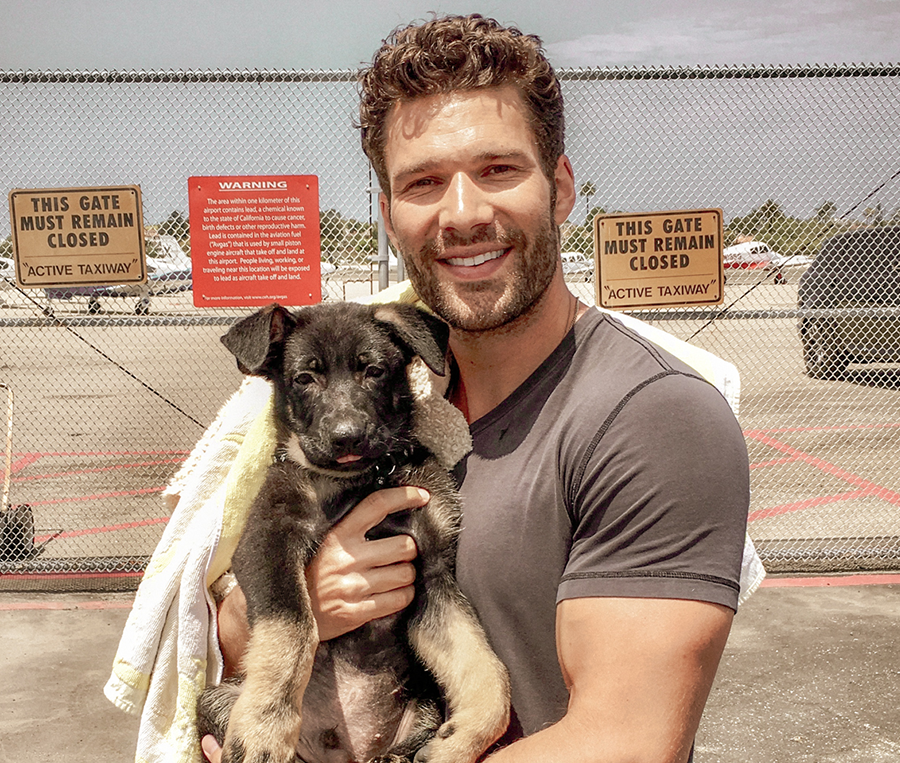 Placing animals in a crate with a blanket creates a sense of security, O'Connell notes. "I can pop treats in there, and it eases some of their nervousness," he says. He also strives to avoid high turbulence—typically flying along the coast—to provide smooth flights for his four-legged passengers who have never been in a plane and may have broken bones or health issues.

A proud dog-dad to Fig, his 9-year-old Vizsla, O'Connell finds combining one of his passions with volunteer service to be fulfilling.
"After meeting these animals for the first time, and walking leash-in-hand with them back to the plane, it's almost as if they know you're helping to give them a chance."
Photos by Paul Schmutzler of Cirrus Aircraft and courtesy of Aaron O'Connell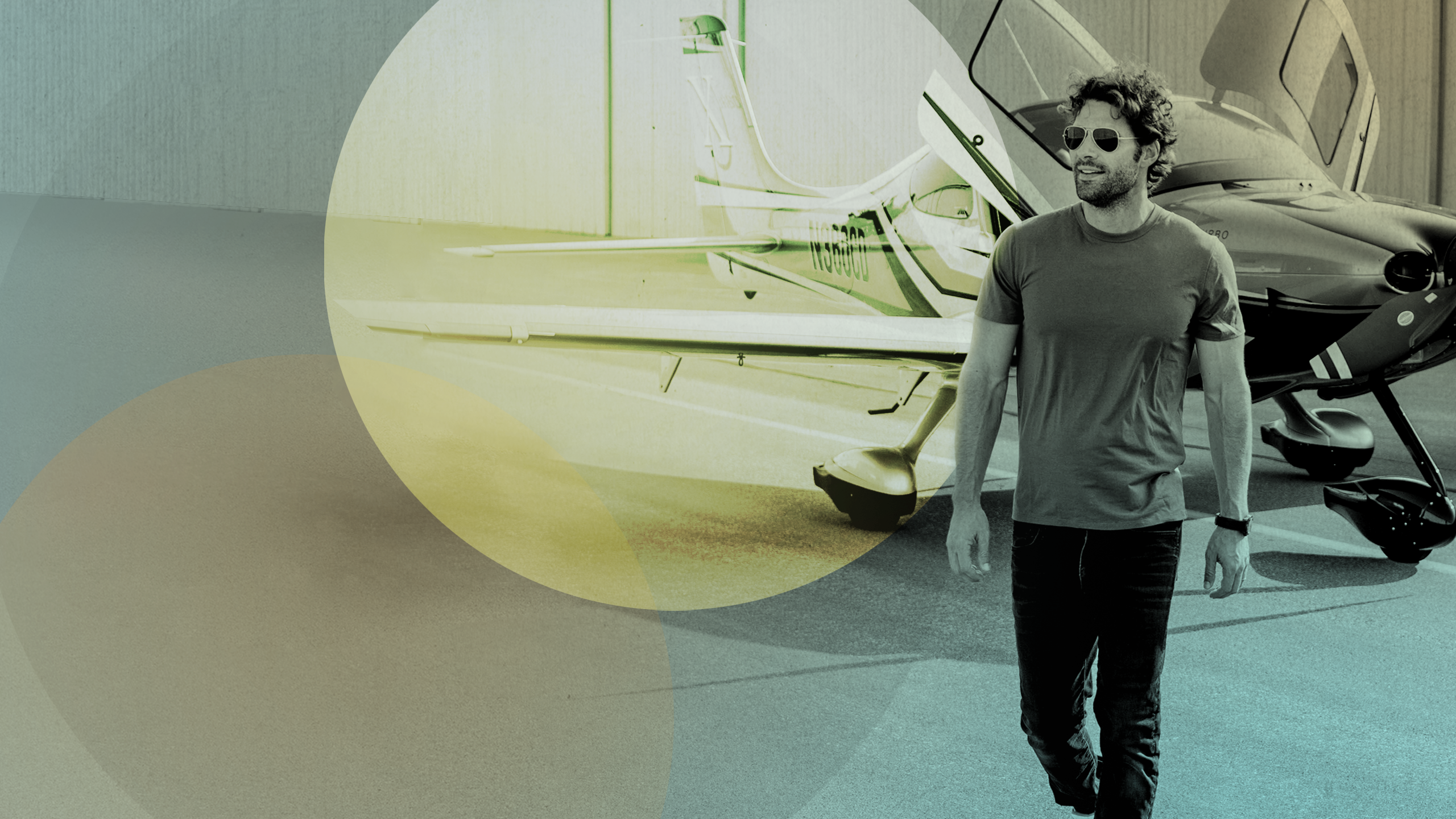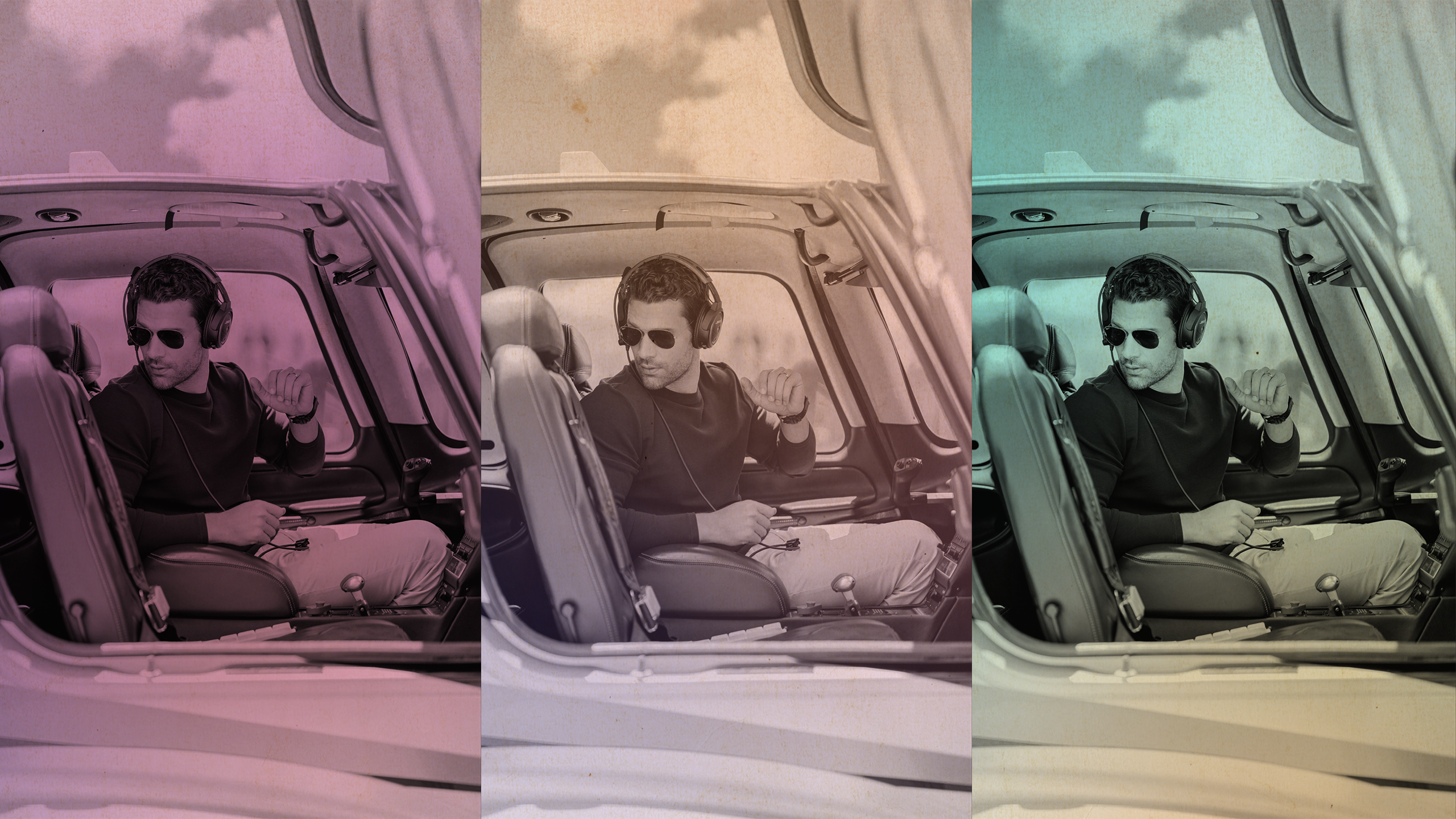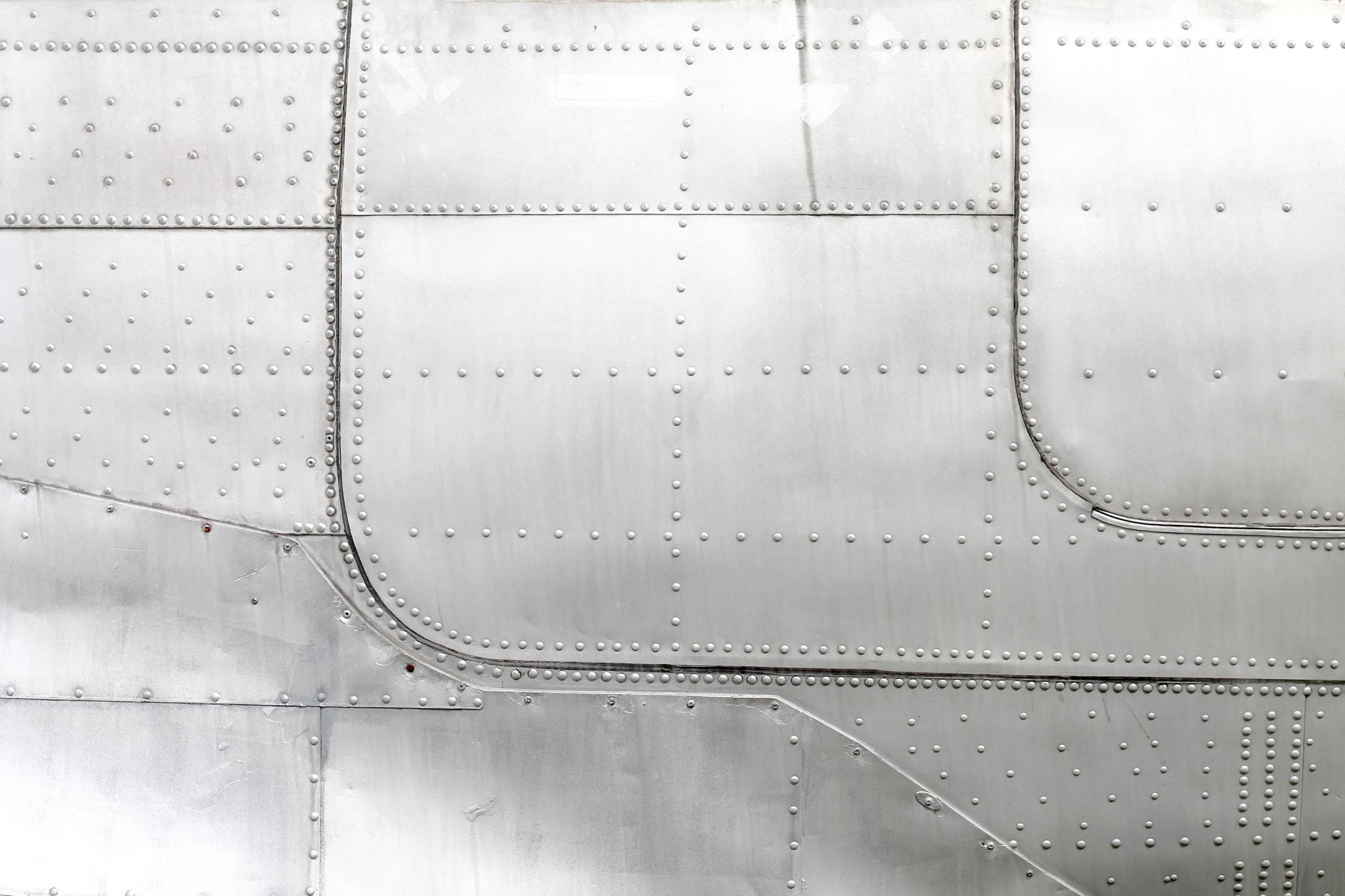 As a Black woman, wife, and mother of three, American Airlines pilot Dominique (Vaughn) Leonard-Curry (T'11, MS T'14) embraces being a trailblazer in her field. "It allows me to show what you can accomplish in terms of breaking down barriers in this profession, being an effective leader, and empowering those looking to follow in your footsteps," she says.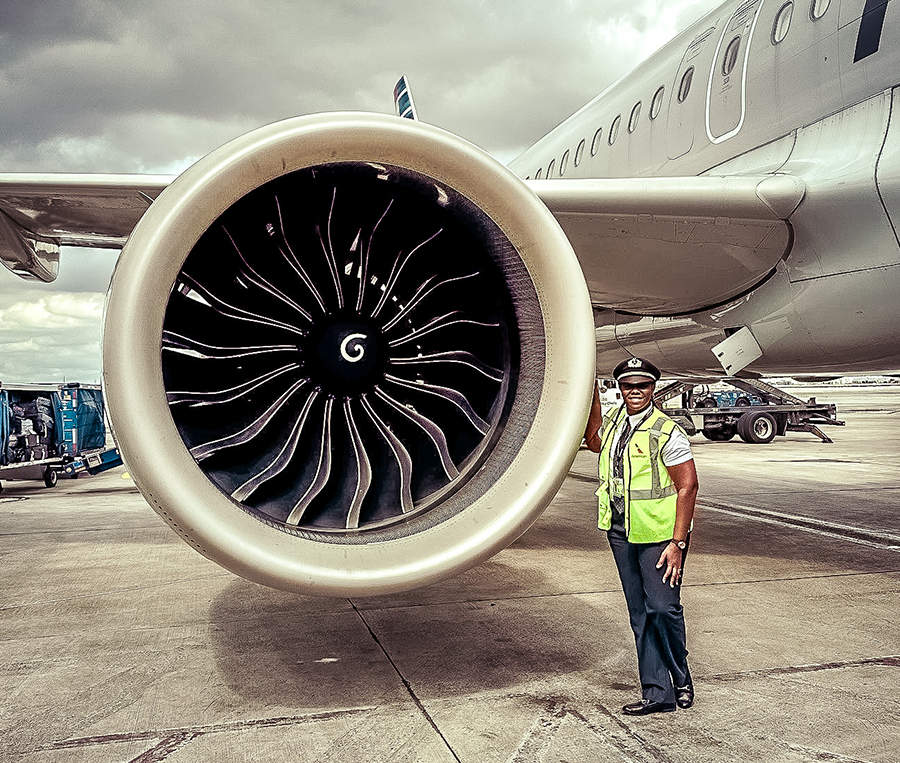 Leonard-Curry began exploring aviation at age 14 while attending a summer camp through the Organization of Black Aerospace Professionals. "At the end of the program, I was voted best cadet and received a discovery flight at my local airport in Jeffersonville, Indiana," she says. "From that point on, I pretty much knew flying was what I wanted to do."

While still in high school, Leonard-Curry earned her pilot's license through a vocational program. She then enrolled at Purdue to continue her training.
"The Purdue Promise program provided a scholarship that allowed me to attend the university. Through it, I met other first-generation, low-income students who truly became my second family in college."
When she was preparing to make the transition from general to commercial aviation, Leonard-Curry discovered Sisters of the Skies while seeking professional mentors. "I was watching a television special one night, and a Black woman pilot with United Airlines was sharing her career story," Leonard-Curry says. "I found her profile on social media and contacted her. From there, she invited me to be a part of the organization, which was just in its inception."

Through mentorship, professional development, and outreach, Sisters of the Skies seeks to increase the pipeline of Black women pilots. Last year, the group awarded $250,000 in student scholarships.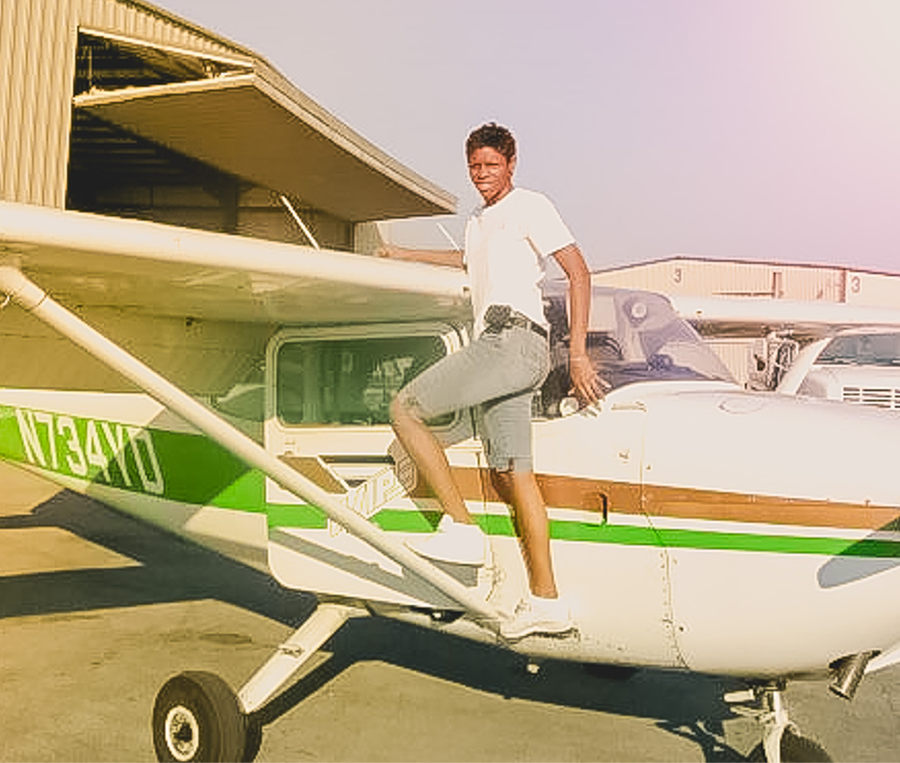 Fulfilled in her career, Leonard-Curry values both the technical skills and attention to detail her work requires. What she enjoys most, however, is providing exceptional customer service. "I take great pride in getting my passengers from point A to point B," Leonard-Curry says. "I enjoy greeting them as they board the plane and saying goodbye as they leave."
Photos courtesy of Dominique Leonard-Curry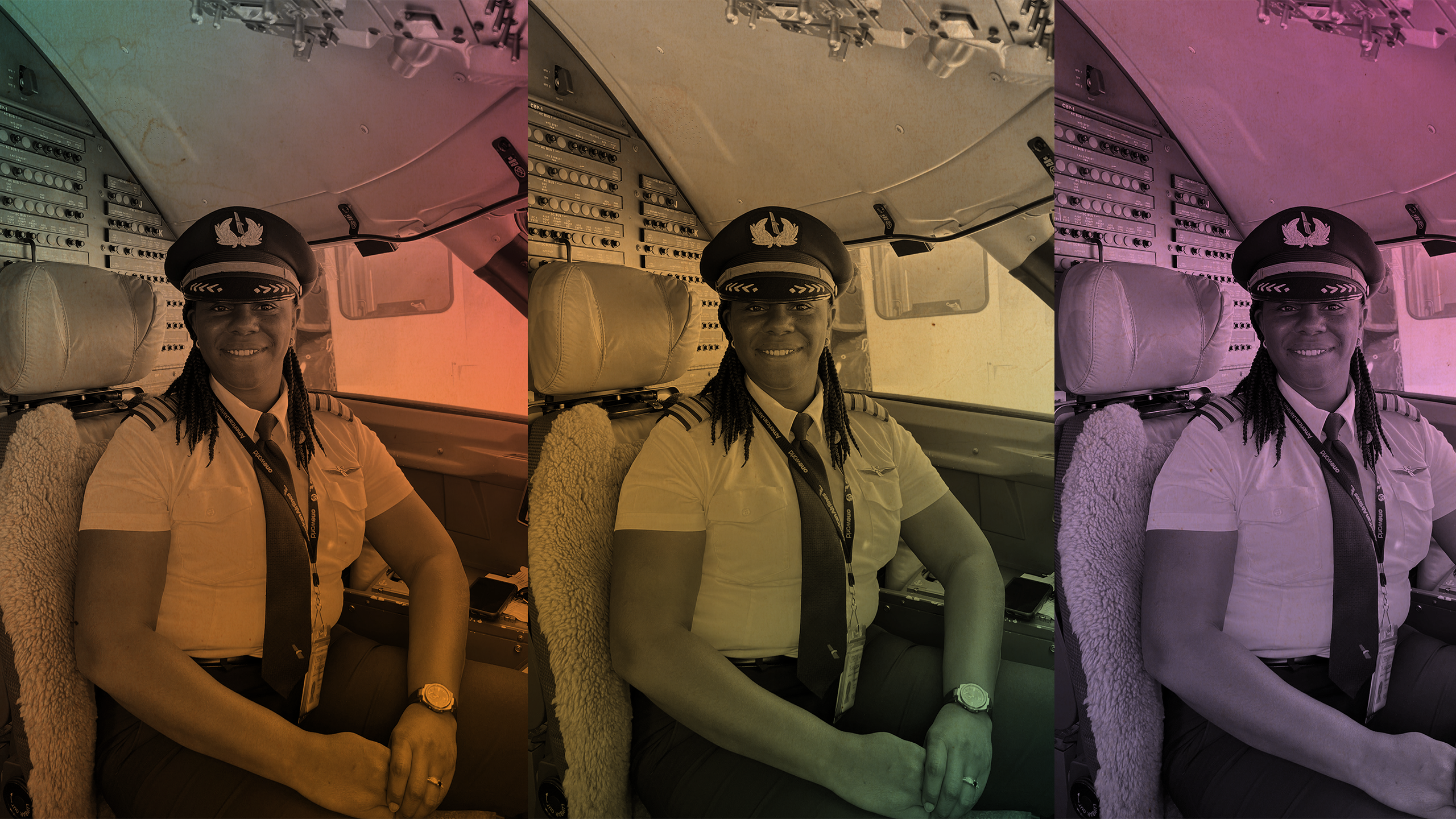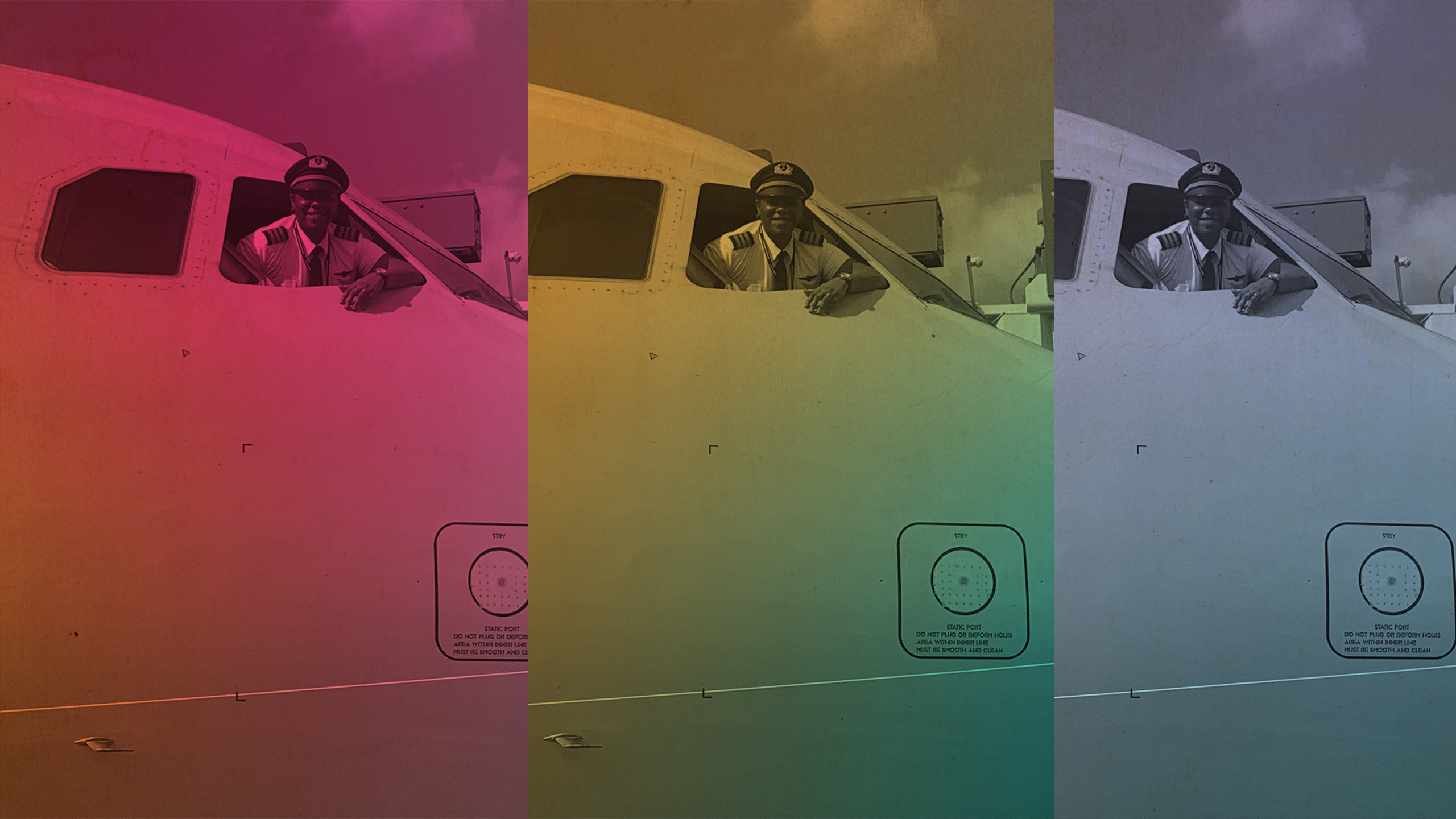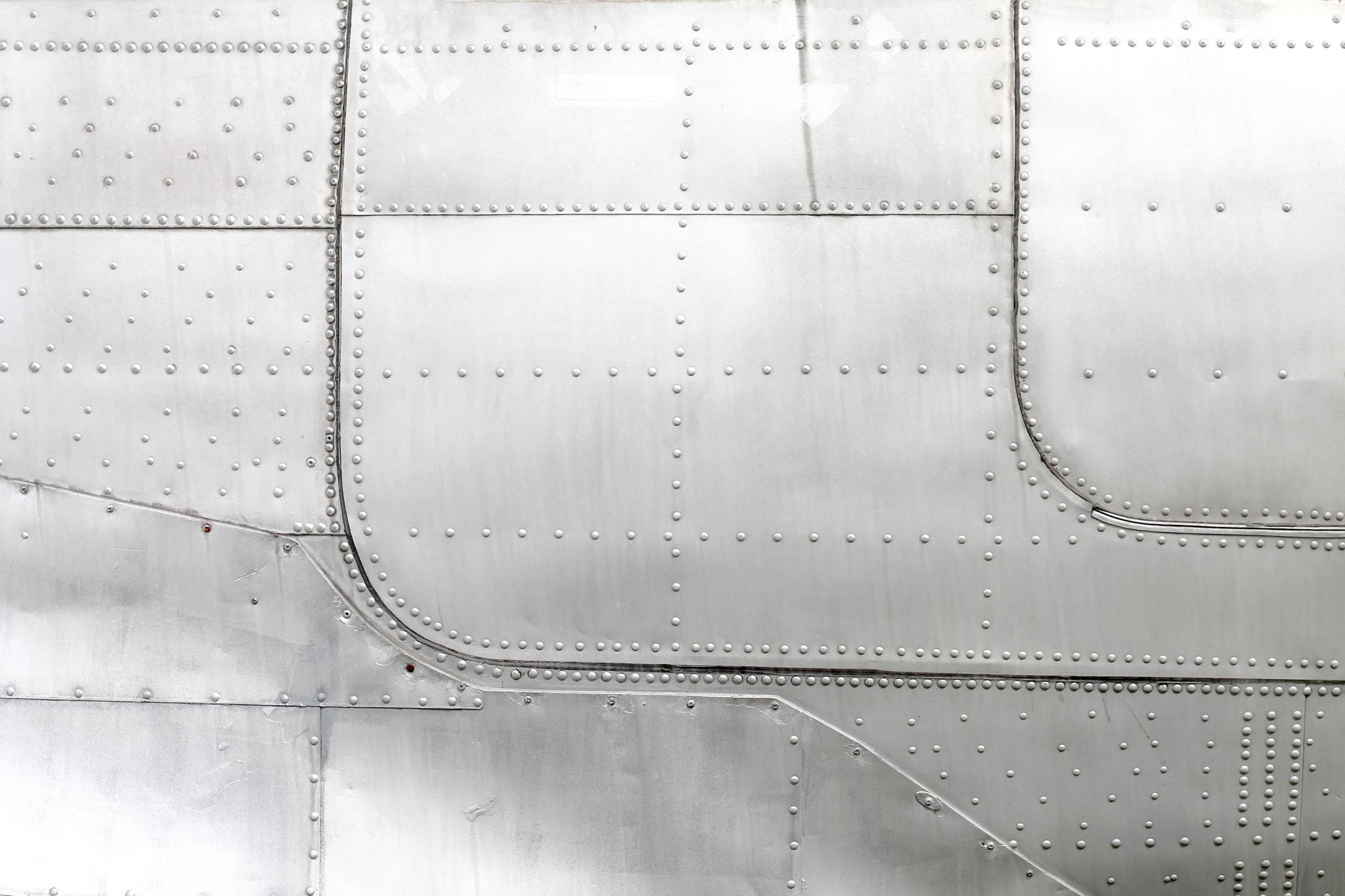 As Virgin Galactic expands its commercial operations, more private citizens will experience human spaceflight. "We currently have a single spaceship and will be building many more," says Mike Moses (S'89, MS AAE'95), president of spaceflight missions and safety. "Fast forward five to 10 years, and we hope to be flying 400 times annually with someone going up to space daily."
Moses became a Boilermaker in 1985 after meeting with Steven Beering, Purdue's president at the time and a friend of Moses's grandfather. "They went to medical school together," Moses says. "When I arrived to meet with President Beering, he was on the phone with Neil Armstrong, asking him to appear at Homecoming."

Torn between engineering and physics, Moses ultimately decided to study the latter at Purdue. "I pretty much knew I was going to attend graduate school, and physics gave me the fundamentals of everything I needed to learn," he says.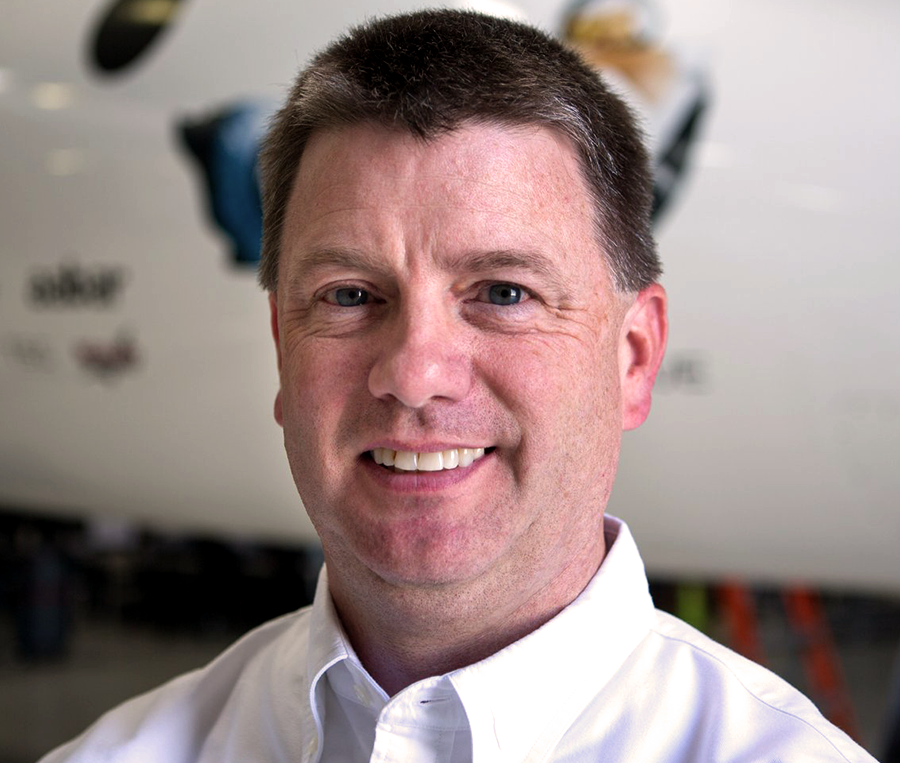 Moses earned a master's degree in space sciences from Florida Institute of Technology and another in aerospace engineering at Purdue. He joined Virgin Galactic in 2011 after serving NASA in various roles, including the space shuttle program's launch integration manager.

As head of flight missions and safety at Virgin Galactic, Moses oversees everything related to executing a spaceflight, from vehicle preparation to training and government regulations.

"The human part of spaceflight is a challenge I love," says Moses, whose job is based at Spaceport America, the world's first purpose-built commercial spaceport in Las Cruces, New Mexico.

"You have to understand everything that could go wrong with a flight—managing those scenarios so hopefully they never occur but also knowing how to control them should something go wrong."
Such preparation will prove essential as Virgin Galactic increases its number of human spaceflights in the coming years. "Our program has grown and evolved over time," Moses says.
"Today, you almost need a meteorology degree because flights are often about the weather—plus a psychology degree because they're also about people. I love watching everyone succeed. It takes a team to make such a complicated enterprise work."
Photos courtesy of Mike Moses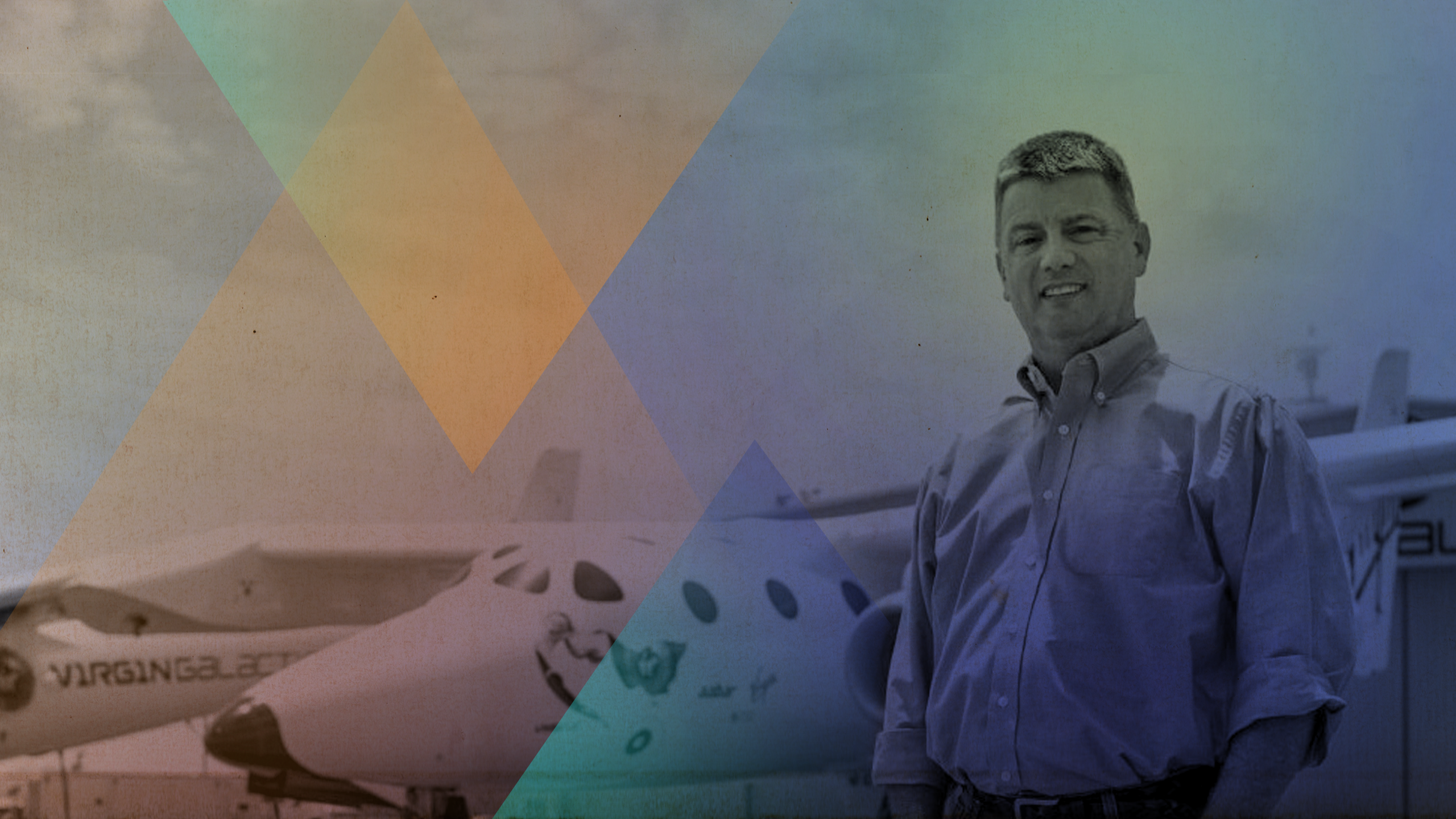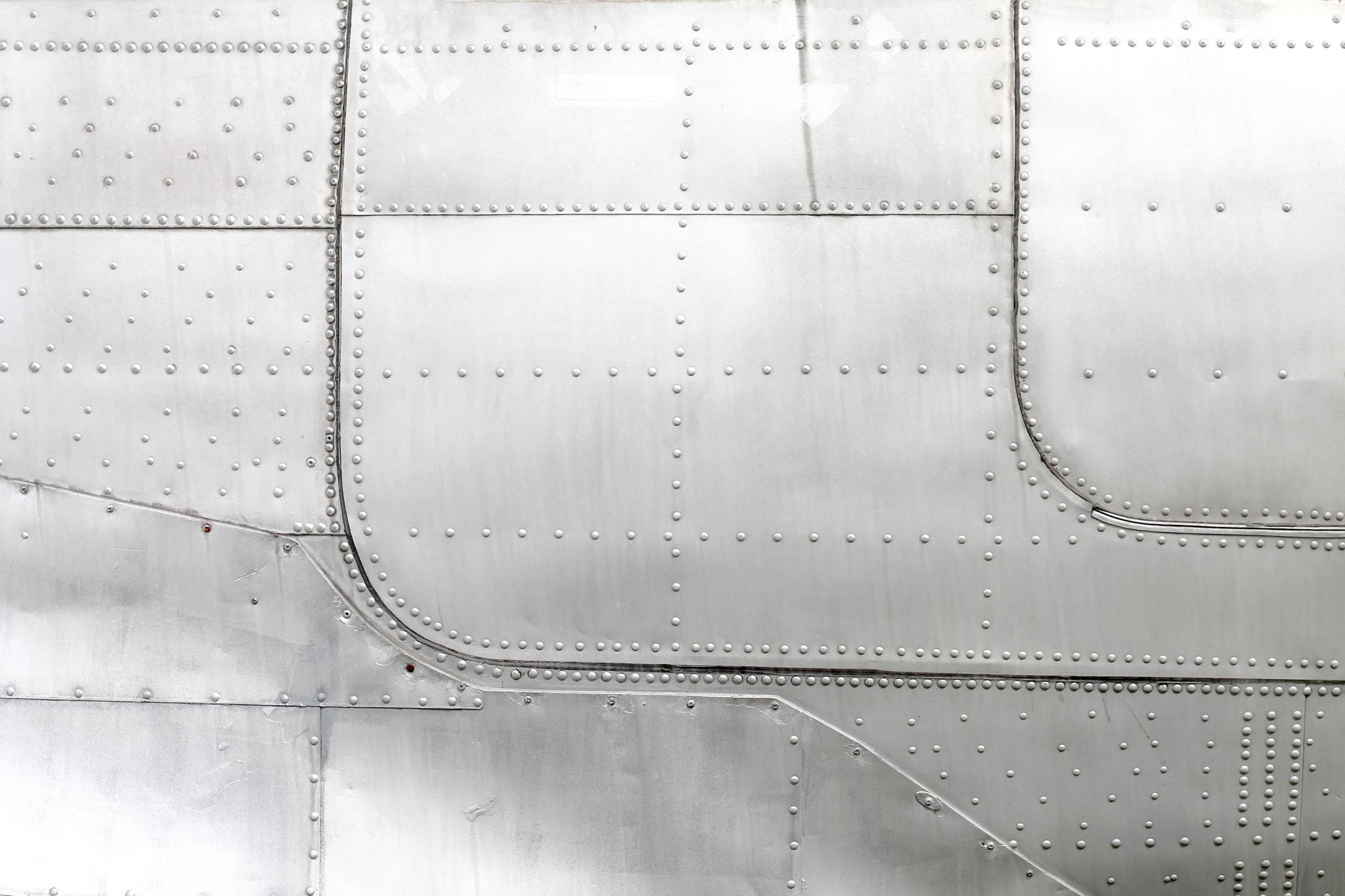 Markell Jones (T'19) decided on a career in aviation at a young age, following in the footsteps of his father, a longtime pilot with United Parcel Service. "He was the first professional role model for me, showing me that a fulfilling career in this field was possible," Jones says.

A first officer with Piedmont Airlines, Jones earned a full-ride scholarship to play football at Purdue and enrolled in the professional flight technology program. Today, the standout running back applies myriad skills developed on the gridiron to his daily work.

"Through football, I learned how to interact with a variety of people and developed strong communication skills that serve me well," says Jones, who stresses the importance of remaining calm during stressful situations.
"This profession can be very high paced, requiring you to think quickly on your feet. If you get too excited about something—the weather, for example—you can stress yourself out and make things worse."
As a first officer, Jones assists the captain with flight preparations and also helps fly the commercial aircraft. He plans to become a captain himself in the near future, which requires additional education. "I'll go into a classroom setting again and learn the captain's duties and responsibilities," he says. "I'll also complete more simulator training."

Jones typically works four straight days and also finds time to mentor aspiring pilots through the Organization of Black Aerospace Professionals. Founded in 1976, the nonprofit promotes and encourages the advancement of minorities in aviation and aerospace careers.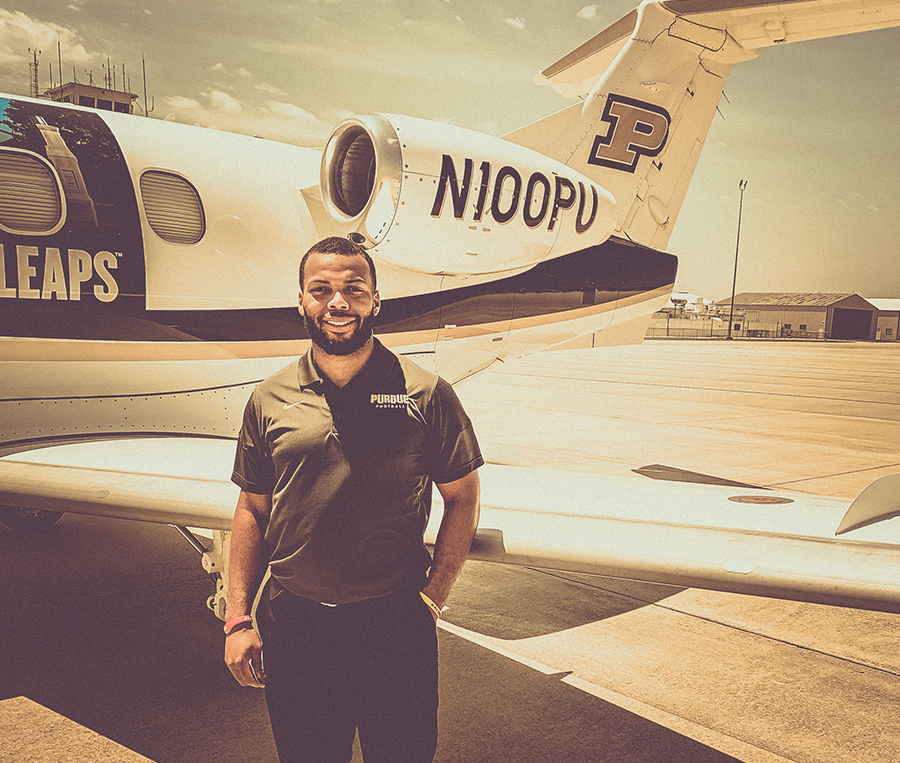 "For many students, this is their first time seeing or speaking to a pilot—let alone a Black pilot—when we visit their schools to share our success stories and what sparked our interest in aviation," Jones says. "The question-and-answer time gives us the opportunity to interact with the students, discussing how a career in aviation is possible for them, too."
Photos courtesy of Markell Jones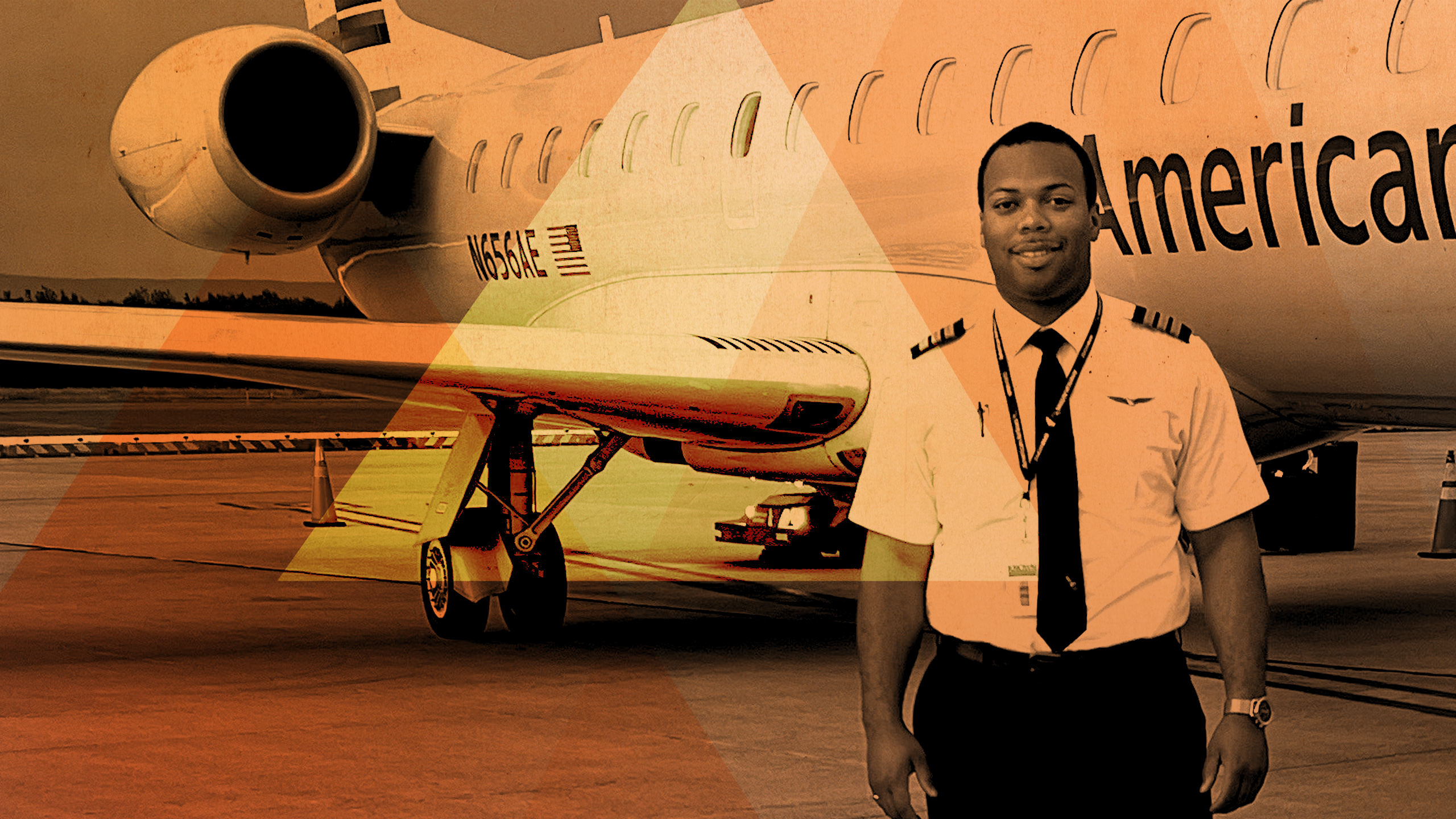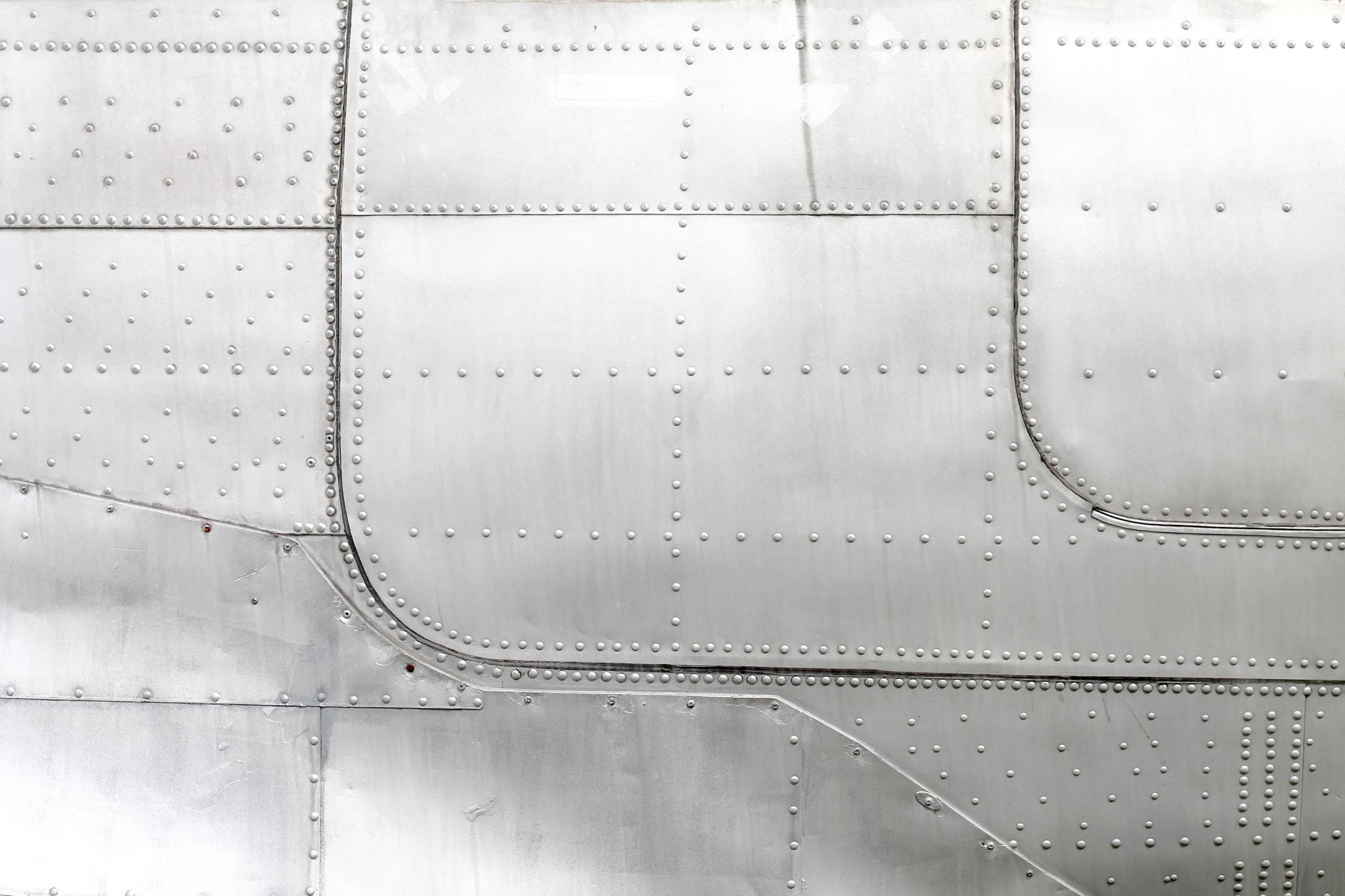 A couple of notable distinctions have propelled aerospace engineer Beth (Stubbings) Moses (AAE'92, MS AAE'94) into the spotlight. The first female commercial astronaut, she is also the first person—male or female—to unstrap on a suborbital flight.

As Virgin Galactic's chief astronaut instructor, Moses trains all astronauts assigned to fly in the customer cabin of the SpaceShipTwo suborbital spaceplane and also runs the cabin test program. "I'm mostly looking for ways to refine our training, procedures, and cabin hardware to better serve our customers," says Moses, who has traveled to space four times, performing a safety-critical role on each voyage.

Suborbital planes travel to space and back, providing views of Earth and a sense of weightlessness.

While traveling on one such flight in 2019, Moses became the first woman to fly to space on a commercial vehicle. This qualified her to receive her commercial astronaut wings from the Federal Aviation Administration.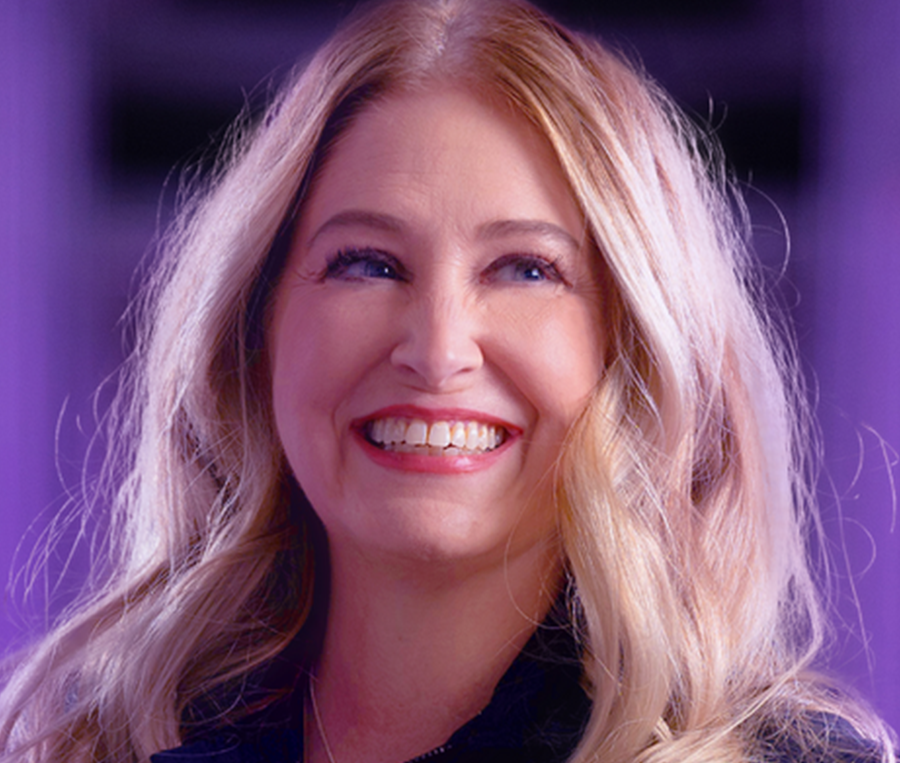 On that same trip, Moses also became the first individual to unstrap from their seat on a suborbital flight. However, she didn't immediately realize she had just made history.

For this particular mission, Moses completed data collection typically conducted by crash-test dummies. Her work required her to move about the spacecraft. "It was my job to unstrap and test the cabin," she says. "I had measurements to take and places to be in the cabin, all on a complicated timeline."

Afterward, she learned through the media that no one before her had ever unstrapped on a suborbital flight—the capability of which will impact Virgin Galactic's passenger experience. "This is important to the company and its future," Moses says. "We'd like our customers to have that joyous, unstrapped, weightless time in the cabin."

The company plans to operate monthly customer flights, eventually bringing on a much larger fleet of commercial spacecraft to accommodate 400 flights a year per spaceport.

"I love that we are bringing many, many people to space. I enjoy working in space and sharing that experience with others, and I am immensely proud to be a career astronaut."
Photos courtesy of Beth Moses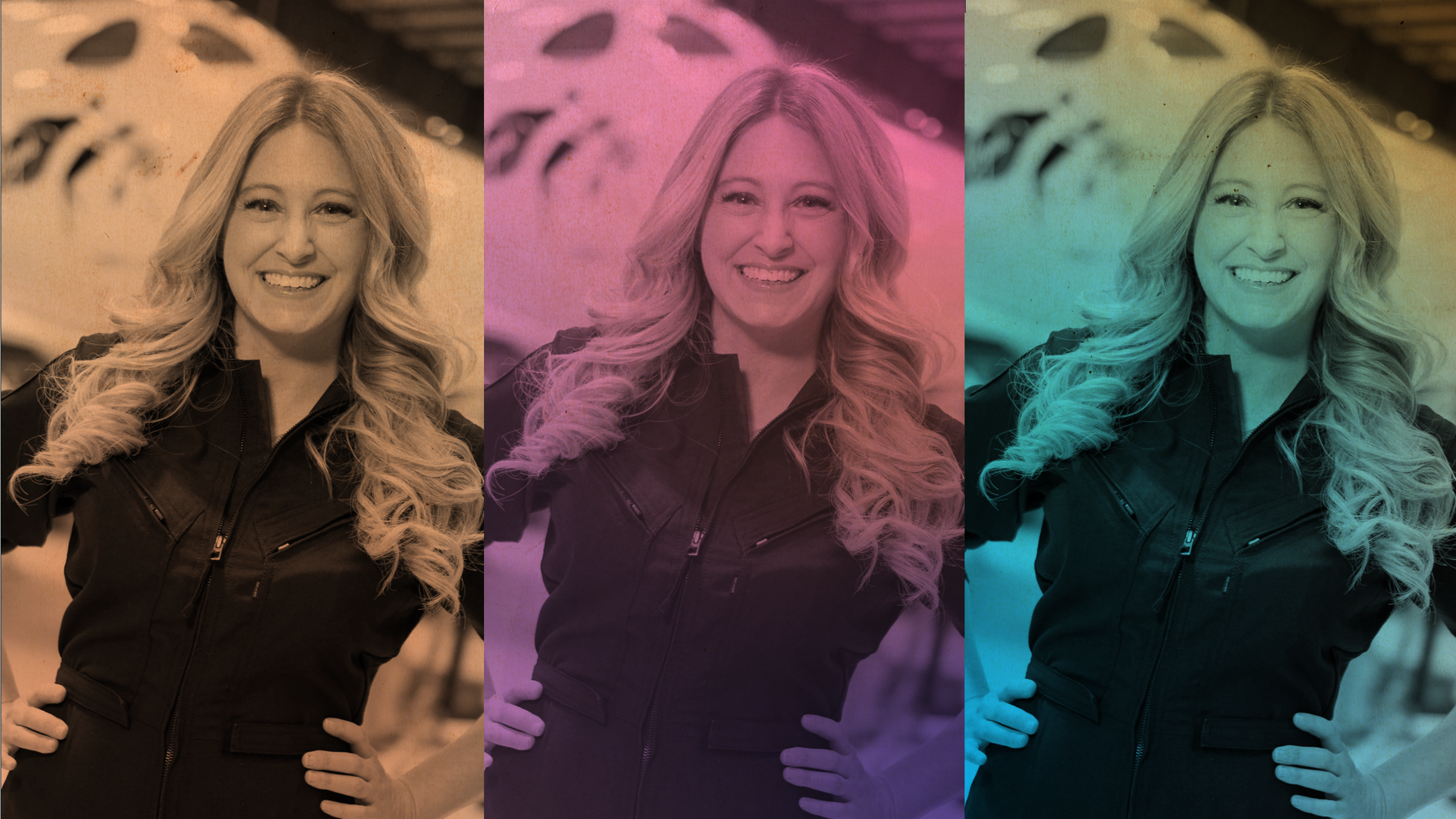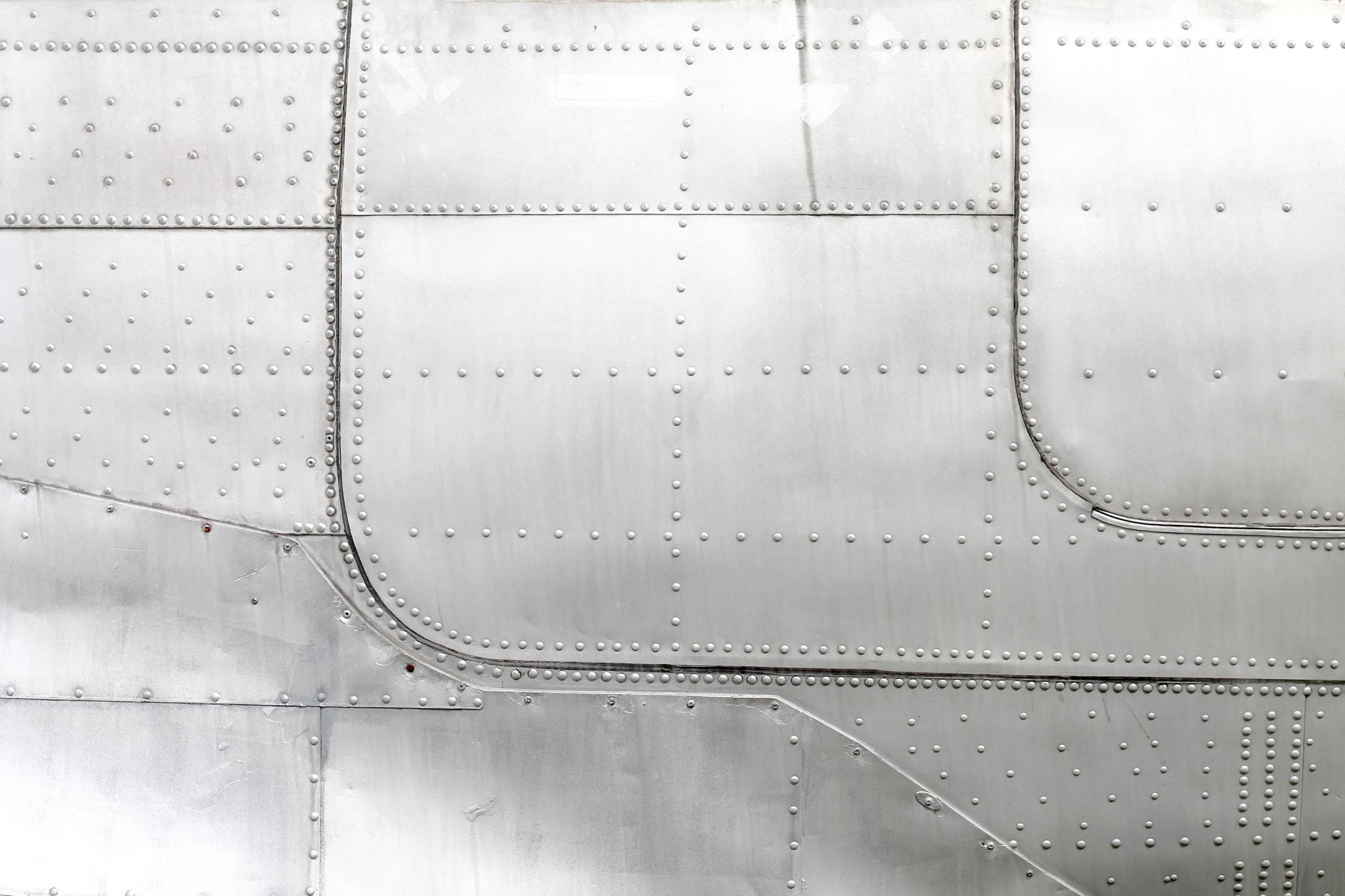 A lifelong affinity for aviation has taken Jim Paulsen (T'83) around the world and back again. Today, he serves as the chief flight instructor for Purdue Aviation—a fixed-base operator at the Purdue University Airport—training aspiring aviators while serving as a designated pilot examiner with the Federal Aviation Administration.

"My earliest memory is of aviation," says Paulsen, who was born in New York and raised in Rensselaer, Indiana.

"I was probably 2 years old, eating an ice-cream cone on Long Island, when a Navy blimp floated overhead. Ever since, I've had a passion for flying—and ice cream."
Paulsen set out to study aeronautical engineering before changing course. "While walking between my physics and math classes, I would look up and see gold, black, and white airplanes flying in a pattern in the sky," he says. "I then discovered I could earn a degree in flying and seized the opportunity."

After graduating, Paulsen joined the U.S. Navy, achieving the rank of captain and serving in a number of locations, including Japan and the Middle East. During his 30-year career, he particularly enjoyed commanding an air wing of eight squadrons with multiple types of aircraft—from F/A-18s to helicopters. "That was an incredible job," he says. "I even got to fly off the USS Enterprise during one of its last deployments."

Before retiring from the Navy, Paulsen taught at both Northwestern University and the Illinois Institute of Technology as an NROTC professor of naval science, never losing his passion for aviation.

"What I like most about flying is getting into an airplane by myself and going up among the clouds. The solitude is fantastic."
Now happy to be mentoring students in the School of Aviation and Transportation Technology, Paulsen views his work as the perfect way to give back.
"The military and aviation have been good to me, and Purdue got me there. I've been very fortunate. Not many people can pursue a hobby their entire life and get to do it as long as I have. There's a lot I can do toward molding and preparing students for fulfilling careers."
Photos by Gerry Robiños (T'02)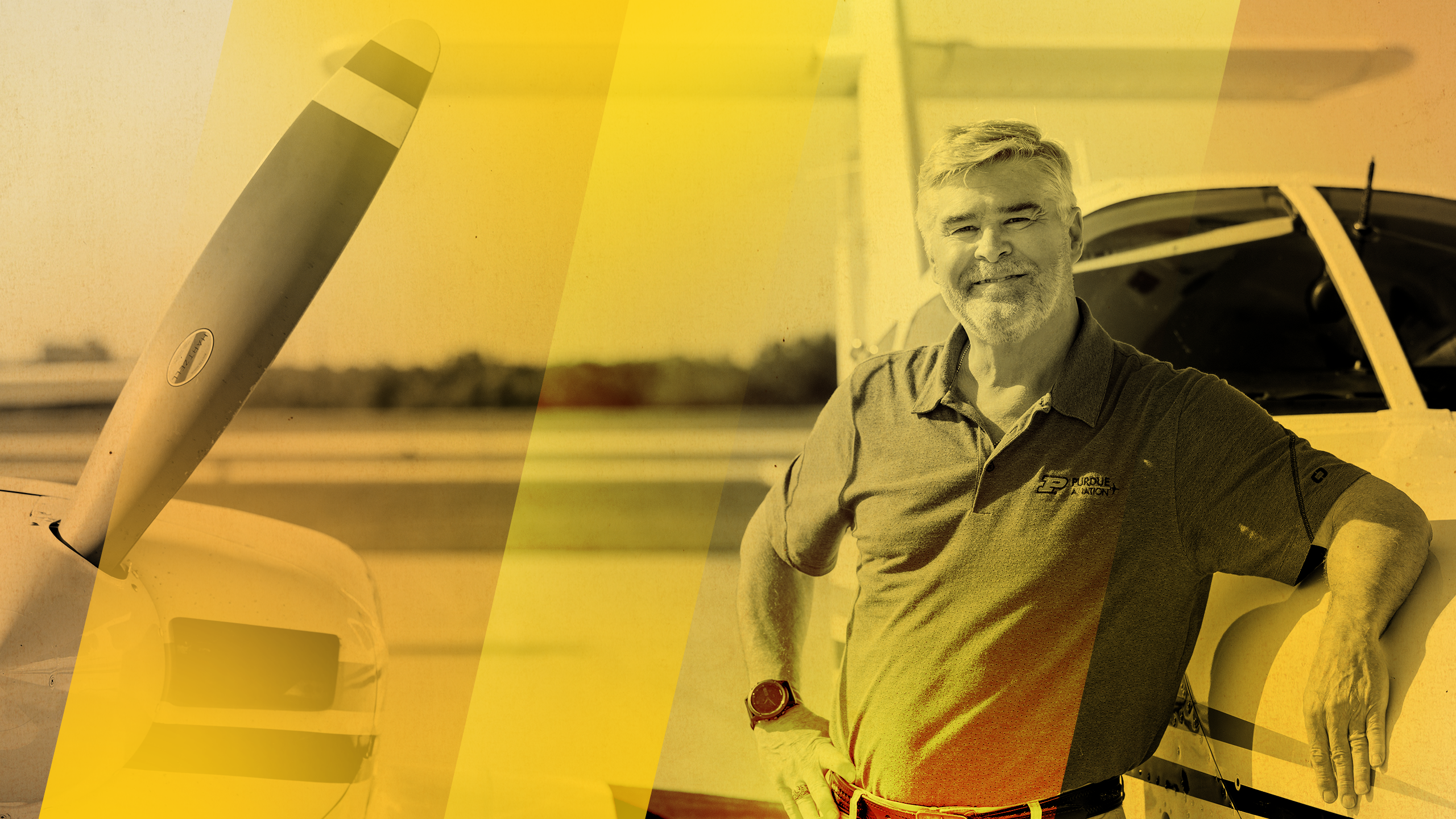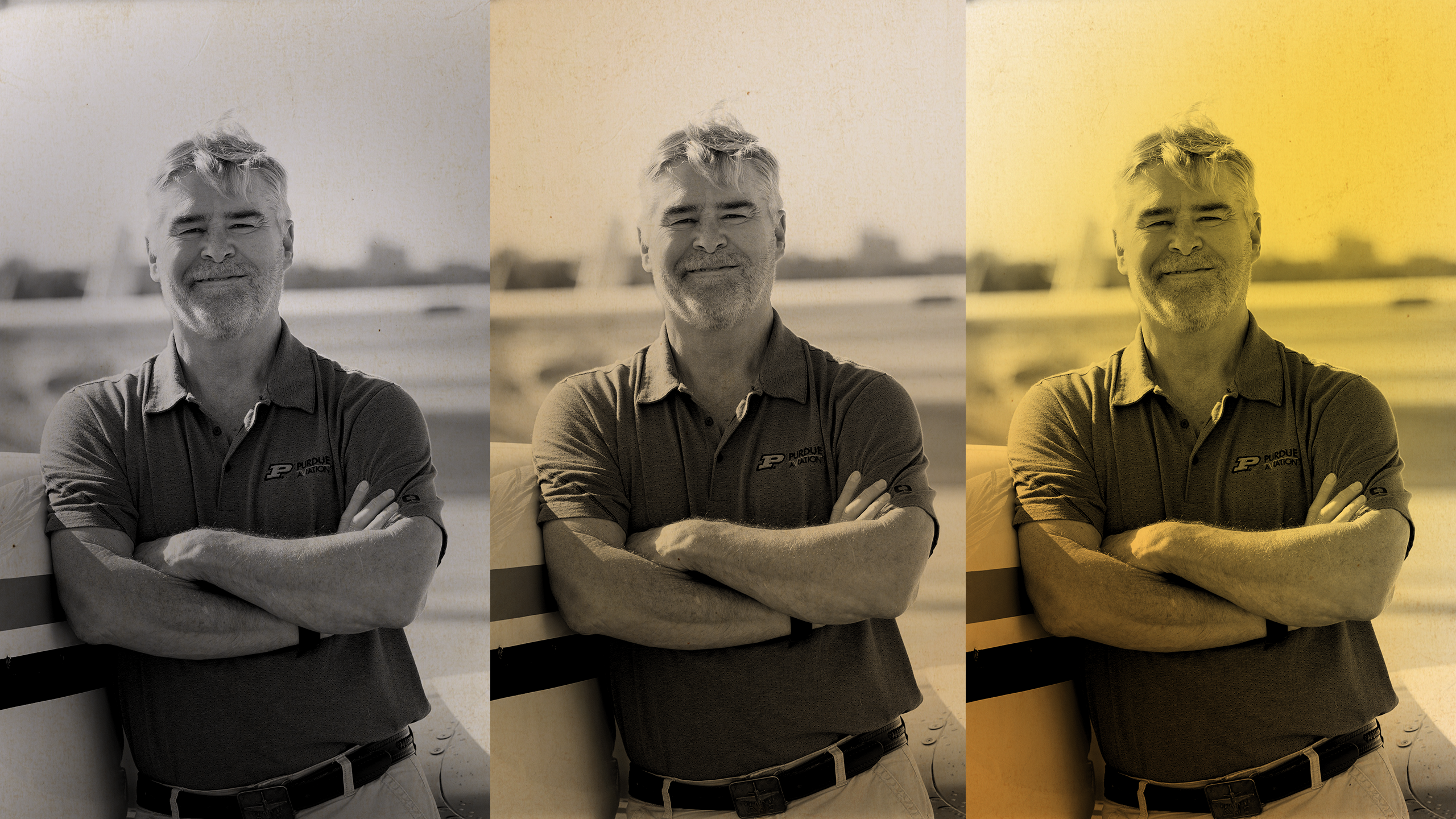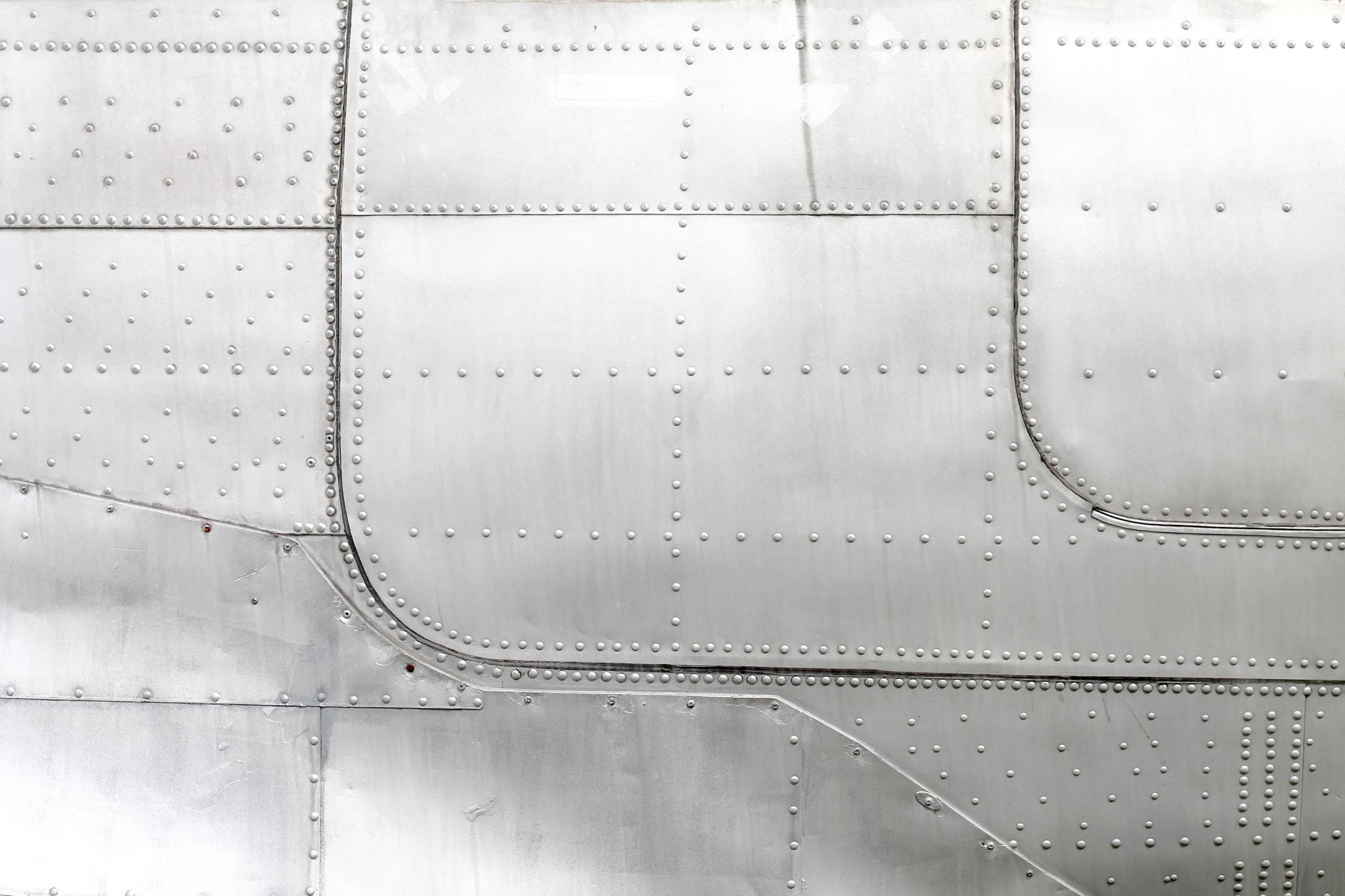 DID YOU KNOW?
In August, the Purdue University Board of Trustees gave approval for a new terminal at the Purdue University Airport, a first step in bringing commercial air service back to Greater Lafayette.

"The university has been actively exploring the return of commercial air service to the Purdue University Airport, and the data shows that Purdue University and the Greater Lafayette community's travel volume could support this service offering," says Rob Wynkoop, Purdue vice president of auxiliary services. "We have more work to do, but the approval of this project helps ensure the needed infrastructure will be in place when the time comes."

The approximately 8,000-square-foot facility will include restrooms, a waiting area, baggage claim, ticketing, and passenger screening. Construction is scheduled to start in May 2024 with completion set for May 2025.

Purdue's airport—the second busiest in Indiana—was opened in November 1930. It was the nation's first airport to be owned and operated by a university.